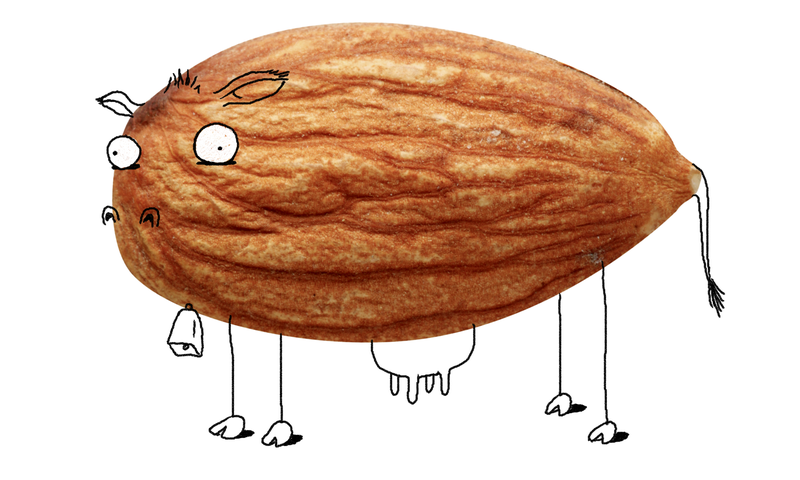 A child is born with no state of mind. Innocent to the ways of the world. What sort of world will you be presenting to your child when they open their eyes for the first time? Will it be a world of almond milk? It does appear so. Quite.
Yes, quite so. Every so often there are tectonic shifts in our culture that are only later perceived—that are too subtle for those in the contemporary world to discern. Who, for example, would have imagined that the introduction of aerosol hairspray would destroy our ozone layer? Who would have guessed that the young man shooting "sky hooks" on the shores of Mauna Loa would one day become Barack Hussein Obama? Few, if any.
A cultural shift of similar import is upon us. Like most pivotal moments in history, this one will be scoffed at by the masses, its gravity appreciated only by later generations of historians and intellectuals. Come with me now on a journey—a journey to the heart of understanding "what's happening" in our society today and in potentially millions of days to come.
First, some historical background: after the evolution of the cow, man invented milk. Countless generations of mothers raised their children on milk from cows, perhaps inspired by the similar, but less popular, milky substance produced by female humans. Now, fast forward to modern times. We live in an age of breathtaking connectivity and the answer to all of the world's questions available at the tip of your fingers (where your smart phone is). One of the world's questions has long been: "Are cows happy?" No, they're not, because we take all their milk!!
Predictably, the very children who we feed the milk to are the ones who start getting sassy about how sad cows are once they become old enough to grasp the nuances of philosophy. The answer? Enlightened parents feed their kids almond milk instead. Almond milk is good. It doesn't involve any cows. And it has a nice creamy flavor that works well in coffee and on cereal alike. Try it with a cookie, and I think you'll agree—mmmm!