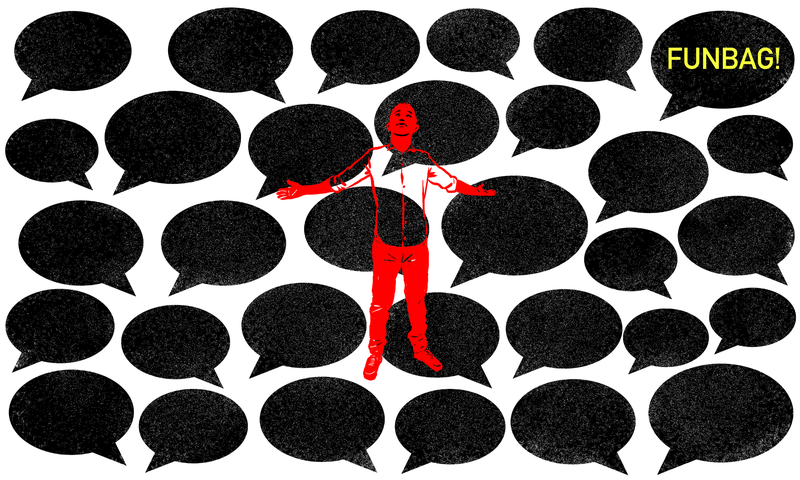 Time for your weekly edition of the Deadspin Funbag. Got something on your mind? Email the Funbag. Today, we're covering food fetishes, car windows, poop, and more.
Your letters:
Ryan:
How much better would the world be if all the comment sections on the internet were turned off?
It would be terrible. Let me confess something that you already probably suspected: I LOVE bad internet comments. I can't get enough of them. When I've had a rough day, nothing soothes my nerves like whipping out my phone and scrolling through a few "Obummer"comments at the bottom of any news post. Half the time, I don't even read the article. I just go straight to the comments from people who ALSO clearly didn't read the article, but are mad about the article anyway. Then I marvel as one bad comment gives birth to a family tree of hilarious, futile, comment-section infighting. I don't want some boring, nuanced comment with coherent arguments and infallible data points. I want the exact opposite. I bitch and moan about hot takes while secretly relishing them all. I'm part of the problem.