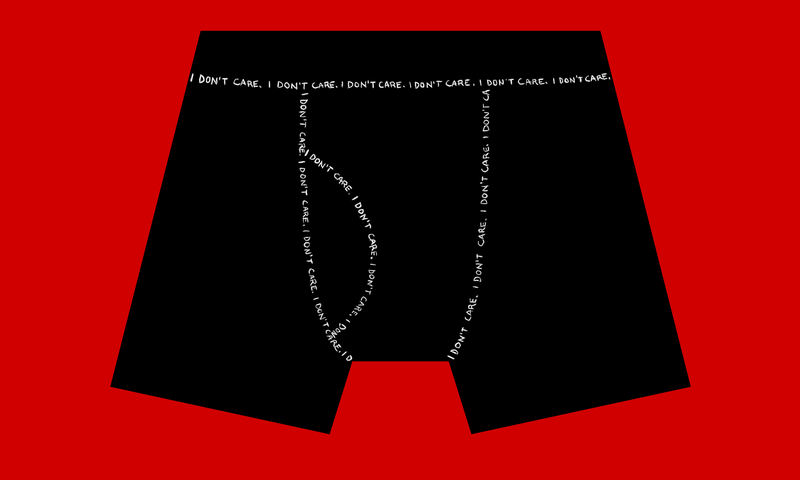 Are your underwear emitting an odor of feces or stale urine or stagnant crotch-and-ass sweat that I can smell from a normal, respectful distance? Are you wearing some form of outer garment between your underwear and the outside world? Are you someone with whose underwear I may interact directly in the near future, like for example my spouse or either of my young children (whose underwear I launder and sometimes retrieve from the floor)? If the answers to these questions are, in order, no, yes, and no, then I do not care about your underwear. I have no thoughts about your underwear at all. This is enlightenment.

(If your answers to those questions are, in order, yes, no, and yes, then I have thoughts about your underwear. Those thoughts will be highly individualized, and they are not your damn business.)
Boxers, briefs, a thong, a chastity belt, a titanium codpiece with glowing red eyes—I don't care! Encase your junk however you like. Go commando! I don't give a frig. My motto, insofar as this policy regarding other people's underwear that I just now for the first time put into words can be called a motto, is: Your underwear, your problem. In this respect I guess I am different from the guy at GQ who wants you to stop wearing boxer shorts.