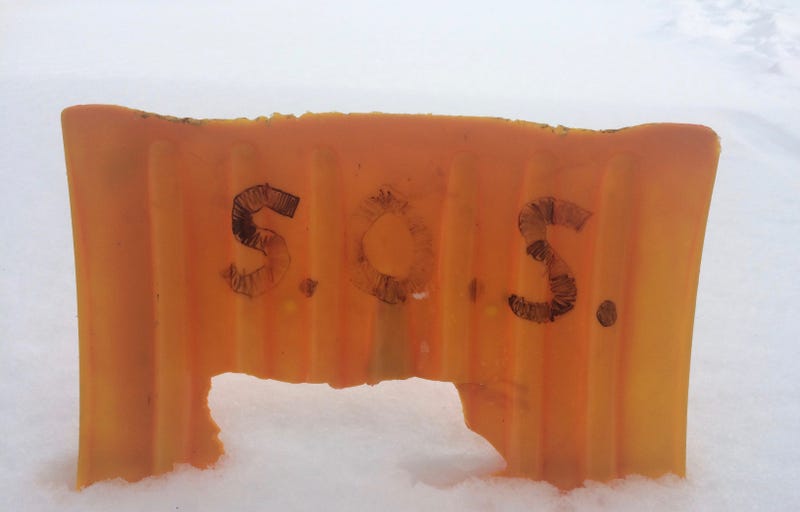 The thing to know is, we are still snowed in. The first flakes came down around lunchtime on Friday; the last, late on Saturday night. It's Tuesday now, and we're still snowed in. My kids can't even remember what it's like to interact with other humans.
This is offered not as a measure of the severity of the storm—although it was, in fact, quite severe, dumping some 30 inches in my neighborhood, and more than 37 a few miles northwest of here—but rather as a measure of my own ineptitude. Through the front windows of my house today, I can watch my neighbors driving to and from their homes, not in snowcats or on snowmobiles but in their regular day-to-day vehicles. The problem, here, is me.
Here are some hard-won nuggets of blizzard wisdom. (Blizzdom. Go to hell.) Winter's not over yet, after all, and maybe they'll come in useful to those of you on the "outside," if you ever really existed to begin with. Let's go through them in chronological order.
When the temperature is 72 degrees on Christmas Eve and the world sure as hell seems like the sort of place that will never have frozen water in it again, do not blithely traipse past the rack of deeply discounted snow shovels at your local big-box store. Nature is much bigger and stronger than you are, my friend. It can see you, and it despises your arrogance. Don't antagonize it. Buy a snow shovel. Buy two! If the whole winter passes without a need for a snow shovel, bury one in the soft spring mud, as an offering. And replace it next November.
Do grab your grocery staples from the supermarket, plus hot cocoa mix, plus the ingredients to make a handful of big meals before the storm. This is one thing I did right, particularly the cooking part: You can only get so miserable and stir-crazy when you're drowning in easily reheatable leftover comfort food. Do you know how to make a lasagna? Make one the size of a barge. Once it has set, cut it into hunks and sock these in the fridge.