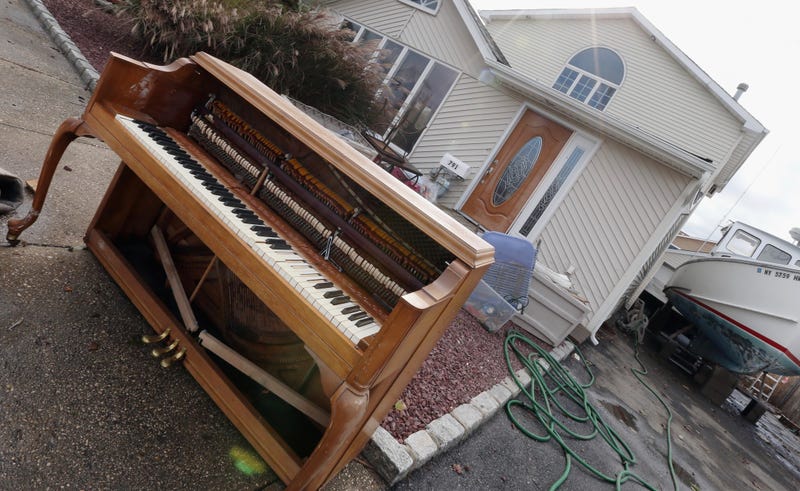 So you've decided to get a piano! For yourself, or for, say, the piano-loving Target worker who gave up her lifelong piano access when she moved to Mississippi to live with you as your wife. I think this is a fine choice! Pianos are lovely. Let's talk about some good and bad practices for acquiring a piano.

How To Know Whether You Should Get A Piano
Do you want a piano? Do you have space for a piano? Do you have access to a vehicle that can be used to transport a piano? Do you have like a hundred bucks, tops? Go for it. You can get a piano.
The first thing to know is, you do not have to be a very rich person to get a totally decent piano. In fact, functional secondhand pianos are rather famously cheap and much more abundant than you might think. This is because pianos—even the shitty Kingsbury upright job your grandmother covered with a tablecloth and used as a sideboard for the last 35 years of her life—are ungodly heavy and a monstrous pain in the ass to move; this often gives them negative value for their owners. It is not at all uncommon for a piano owner to offer their piano for no money at all to whomever can haul it away before the property that housed it changes hands.
This is to say, if you can afford to rent a truck and drive it an hour in one direction or another, you probably can score a fine, functional piano for under a hundred bucks. Even in Mississippi!
Where To Shop For A Piano
Craigslist is lousy with secondhand pianos. You cannot not find a piano on Craigslist. In 10 minutes I could find you a handful of cheap pianos in pretty much any region of the United States on Craigslist. If you cannot score a decent, functional piano for under a hundred bucks in "weeks" of checking Craigslist "for the whole state"—Mississippi or any other, possibly barring Alaska, which as I understand it is basically The Revenant—either you are looking in the wrong section of Craigslist (just as an example, pianos for sale generally will not be listed in the "maudlin, probably fictional personal essay" discussion group), or you are not actually looking for a decent, functional piano.
What To Look For In A Piano
But wait, you are saying. What does "functional" mean, when we are talking about pianos? What makes a piano functional? Good question. "Functional" means all the keys work; the piano can play music. Bonus points if the pedals also work. Not to be a stickler, here, but functional piano keys are like 99 percent of the practical difference between a piano and a boulder.
Accordingly, if you call a piano-seller on the phone to ask about the condition of their piano and they tell you that "some of the keys [are] stuck but the wood [looks] fine," right there you have a big deal-breaking problem on your hands, buddy. A piano with stuck keys is not a piano! It is a weird table that weighs a ton. Are you shopping for a weird table that weighs a ton? Probably you are not.
But that is The Only Piano I Could Afford!, you are protesting. For I am Hardscrabble Romantic Writin' Man what don't got no money! But actually, no. You cannot afford that piano.