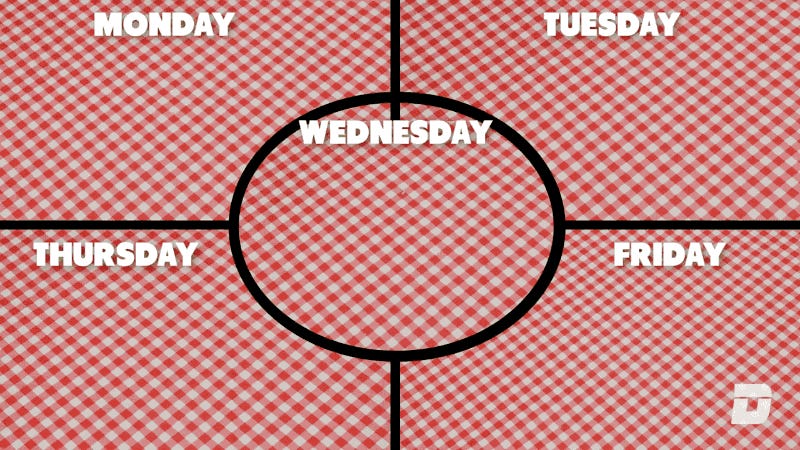 You would think a single AC unit would be sufficient for cooling the sort of diminutive New York City one-bedroom for which I am currently overpaying. But, alas, despite racking up what is sure to be a reprehensibly reckless utilities bill, it's still at least a billion degrees in my apartment this week, so we're eating a little lighter: less meat, less heat, and nothing that needs to be cooked day-of. Okay, fine, it's all plants, but mastering staples like a good Caesar dressing will make them much more appealing.

Shopping List
Seasonal vegetables:

Corn

Cabbage

Beets

Cilantro

Scallions

Jalapeno peppers
Grocery store additions:


Salsa

Yogurt

Rice

Limes

Parmesan

Eggs

Anchovies

Cucumbers

Lemons

Cotija cheese

Chorizo

Sourdough

Garlic
Pantry staples you probably already have (but should add to the grocery list if you don't):

Mayonnaise

Dijon mustard

White wine vinegar

Chili powder

Olive oil
Weekend Prep
In keep with the intended spirit of this column, virtually all of the cooking for this week can be done ahead of time. Yay! Still, certain things can be made further in advance, and with fewer instructions.
You'll need a couple servings of rice, made according to whatever box or bag instructions you usually follow. See, that was easy! and economically savvy, too.
Hard boil, oh, six eggs, according to this vintage Foodspin, and take time to appreciate Burneko's exacting instructions. You might not think that waiting a week for the albumen to dislodge from the shell will make much of a difference, but you'll think differently once you're struggling with your fifth egg, desperate to peel at least one without mangling the whole situation.